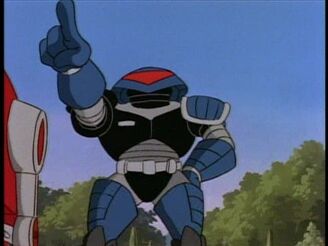 The SWATbot commander took part in the capture of Maximillian Acorn's Palace. He was in charge of securing the perimeter of the building, and
gave out orders to other SWATbots during this time, voice by Jack Angel.
Appearance

Edit
 The SWATbot commander had distinct coloring in his armour which distinguished him from the others.
Ad blocker interference detected!
Wikia is a free-to-use site that makes money from advertising. We have a modified experience for viewers using ad blockers

Wikia is not accessible if you've made further modifications. Remove the custom ad blocker rule(s) and the page will load as expected.